Concert Mon May 07 2007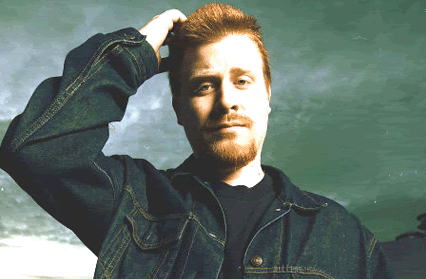 Sure, the world can be a pretty twisted and horrific place sometimes. No joke. And it's for that reason alone that hip-hop renaissance man El-P isn't likely to ever drop a straight-up party jam. Case in point: On his current tour, he's been taking it to the stage dressed as a Guantanamo Bay detainee — bedecked in orange prison garb and his face smeared with stage blood. The get-up is a theatrical holdover from his latest video shoot, and fairly typical of what some would expect from the man. Expected, I say, because for El-Producto, hip-hop is as much about catharsis as artifice; as much a platform for cultural commentary and dissent as for merely waxing bragadocious. He long ago demonstrated that he could serve the most lethal of battle rhymes, but the battle he's interested in bringing these days is specifically aimed at certain (ahem) higher powers than at rival emcees.
This past March brought the release of his much-anticipated sophomore solo album, I'll Sleep When You're Dead; an effort that the artist has described as a magnum opus. Admittedly, his prior full-length, 2002's Fantastic Damage, was a bit of a taxing listen. Suffocatingly dense with industrial-grade production and a relentless onslaught of rapid-fire, bellicose rhymes; it was the aural equiv of being strapped to the belly of a B-52 for the duration of a low-altitude bombing raid. The new album finds him easing back a bit, offering a journey that's more varied in tempo and a little less corrosive in tone. The tracks feature a more polished, fine-tuned sound than previous material; and on the whole it unfolds with a narrative sweep that's almost cinematic in both feel and breadth. Admittedly, the trademark anger and dismay are still ever-present. "Why should I be sober when God is so clearly dusted out his mind," he muses at one point, "With cherubs puffin' bundles/Trying to remember why He even tried?/Down here it's 30% each year to fund the world's end…." Nevertheless, there are plenty of moments that find him sounding less armored than before, waxing more ambivalent and ruminative. It's as if, surveying the post-9/11, post-Abu Ghraib landscape, he's taking no satisfaction in having sized it up correctly long before the fact. Call it world-weary fatalism, if you like. In El-P's case, it's the perspective you adopt when you've seen your most "paranoid" and "dystopic" reckonings made manifest. As another latter-day poet once shrugged: "I am tired already/of being so hopelessly right."
El-P and associates are hitting town to play at the Abbey tomorrow evening. On hand to manage the DJ duties for the tour is turntablist Mr. Dibbs, formerly of 1200 Hobos and Atmosphere affiliation. Def Jux labelmates Hangar 18 are also on the bill. Yak Ballz and Slow Suicide Stimulus open. 3420 W. Grace @ Elston. Doors open at 9pm, and things get rolling at 10. The show is 18 and over. Tickets are $18 in advance, $20 at the door.
[video]: El-P (w/ Trent Reznor) – "Flyentology"
[mp3]: El-P - "EMG"
[video]: El-P, et al. - "Def Jux Innerview" documentary