Concert Thu Sep 06 2007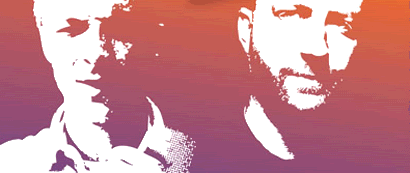 While it may be a matter of recent dispute about just how much Diplo had to do with shaping M.I.A.'s 2005 debut Arular, one thing is for certain: he's done plenty else in the past few years. He pioneered the reigning school of this-under-that remixing via his work in Hollertronix, he likewise helped popularize the whole Brazilian baile/carioca/favela-funk craze by bringing it to American audiences, and -- as demonstrated by his Mad Decent Radio podcasts -- he possesses a staggering, globe-spanning knowledge of party music.
Enter London deejay Switch, aka Solid Groove. Switch was not only in Jamaica recording with Diplo just a few weeks ago, but it's no contest that he did play a major role in co-producing M.I.A.'s new album. His own track "A Bit Patchy" has been the most unavoidable club cut of the past year, and he's quickly become a much sought-after producer/remixer on the dance music scene. Switch has also been credited for trailblazing a whole new subgenre in dance music -- fidget house, or just plain fidget to many. So what's fidget, exactly? Truth be told, there's no clear consensus on the matter, because Switch invented the label up as a joke; and, having now seen it stick, somewhat regrets doing so. Whatever the case, lots of people are claiming it as some "next level" ish, and that the best tracks coming out of the UK this past year have all come from Switch and his fidgety fellow-travelers. (About whom, more in a later post.)
Both Switch and Diplo will be spinning sets at Metro next Saturday night, September 15. Considering that Diplo's taking the headlining slot, the place is undoubtedly going to be packed. Also up on the bill is deejay and Smart Bar impresario James Amato, who's recently pitched his own tent in Camp Fidget by establishing the Potty Mouth Music label/network for new-school house DJs. It all goes off next Saturday night at Metro and 11pm. Tickets are $20.