Concert Thu Jan 17 2008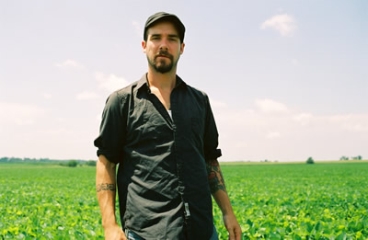 In one days time, on Jan. 18, William Elliott Whitmore will bring his indie folk-blues to Reggies Live. WEW is a tattooed young white guy who sounds like the weathered and worn bluesmen of old. But instead of playing an electric guitar, he is most often caught with a banjo in hand. His sound then is truly his own.
Look I don't have a lot of time, but you should really check this out and head to the show if you can.
[mp3]: William Elliott Whitmore - "The Chariot" (you've got to poke around a bit for a direct link to the mp3)
[mp3]: William Elliott Whitmore - "Does Me No Good" (Via Daytrotter)