Review Fri Sep 25 2009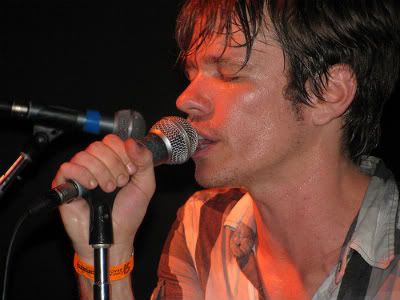 Fun.'s debut album Aim and Ignite was released a mere four weeks ago, but every person in the sold-out crowd at Schubas last night knew every word to every song, often shouting them over the band. Considering Aim and Ignite hasn't left my stereo in the past four weeks either, I was none too surprised at this reaction. If you're unfamiliar, fun. is the new project of former singer of The Format, Nate Ruess, Andrew Dost of Anathallo, and Jack Antonoff of Steel Train. Fun. retains the theatricality of Nate Ruess' songwriting style that I loved in The Format, only slightly more mature and with a more layered sound. I'm not as familiar with Anathallo and Steel Train as with The Format, but having never seen The Format live, I was excited to catch Ruess in action. He sure didn't disappoint.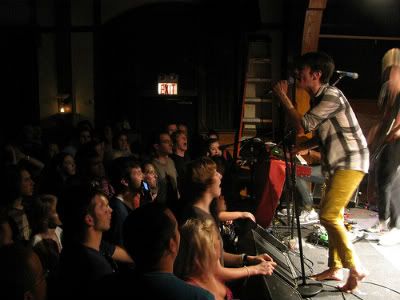 I was standing off to the side of the crowd, which gave me the perfect viewpoint to watch the band and audience feed off each other's energy. A couple times during the set, Ruess had to pause singing while he was so overwhelmed with the crowd's cheers. They opened with a few of their most dynamic songs - "At Least I'm Not As Sad (As I Used To Be)", "I Wanna Be the One" and "All the Pretty Girls". They even threw in a couple Format favorites - "The First Single" towards the middle of the set and "She Doesn't Get It" in the encore (but sadly, no "Dog Problems"). Ruess expressed his love for Chicago almost between every song, and seemed genuine in his remarks. Last night, the audience at Schubas showed him just how much we love fun. back. This was easily one of the most memorable shows of 2009 (thus far).
If you missed the show last night, they'll be back in Chicago on October 28th, opening for Taking Back Sunday, and will be starting another headlining tour come January.