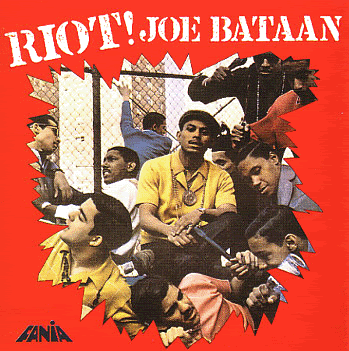 Chances are good that you know Carlos Santana's "Smooth," which means you've heard at least one classic shingaling groove. Which may beg the question: What's a shingaling? It's partner to the boogaloo, but…hmmm. Okay, tell you what. Let's skip the musicology breakdown and I'll simply tell you this: It was all part of a much-forgotten chapter in the evolution of Latino music, one very specific to these shores, and is hands-down some of the most deeply soulful and vibrantly joyous music ever recorded. It was a style of music that exploded out of the Spanish Harlem scene of the 1960s, combining Latin jazz and Afro-Cuban rhythms with r&b and rock, and which quickly became the sound of young Nuyorica. The recordings in question are, sadly, hard to come by, since the movement itself quickly faded into obscurity, having disappeared through the cracks somewhere between the more enduring popularity of mambo and salsa. But before fading it inspired later crossover Latino funkateers like Santana, WAR, and El Chicano to step up and go for theirs in the years that followed.
This Friday at Sonotheque, DJs Supreme Court and Joe Bryl (of African Hi-Fi association) present "We Got...Latin Soul!" The duo will be digging back to pull from their crates and serve up an evening's worth of the guacha guaro, spinning their selection of solid retro barrio groove from the likes of Pete Rodriguez, Eddie Palmieri, Ray Barretto, Mongo Santamaria, Joe Cuba, Willie Colon, and Latin soul brother number one Joe Bataan. 9pm-2am. 1444 W. Chicago. Cover is only $5.
[mp3]: Pete Rodriguez - "Oh! That's Nice"
[mp3]: Joe Bataan - "What Good Is A Castle?"