News Thu Jun 07 2007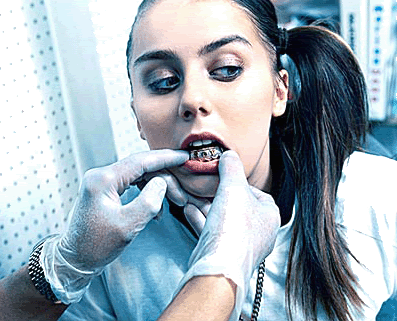 Right. Let's face it: Some things just don't cross the pond, don't transplant to these shores. Some things are just too, uh, British. Case in point: grime and dubstep never really caught on here outside of a fringe listenership. And nobody here knows quite to make of all that "chav" and "tikkiny" slang biz. Which explains why Lady Sovereign has yet to really catch on with American audiences. Jay-Z thought he had a hot item on his hands when he signed her to Def Jam a couple of years back (after her first EP appeared on the Chicago-based Chocolate Industries label). And Def Jam's tried to throw some industry push behind her. First there was the guest appearance from Missy Elliot on the remix of "Love Me or Hate Me," and the new single "Those Were The Days" sports some mainstream hip-hop production that's clearly geared for the U.S. radio market. And now, as you probably heard, she's been touring with Gwen Stefani--meaning that she'll be appearing with Stefani at First Midwest Bank Ampitheater in Tinley Park on Friday evening.
Lady Sov will, apparently, also be appearing at The Underground in Chicago proper later in the evening, kicking out a short set at an RSVP aftershow engagement. Some buzz has culminated around the online video diary she's been keeping as she tours the States. And given the exhaustion she's reportedly been suffering on tour and the drama that transpired during her recent appearance in NYC, it may all be a wait-and-see affair. If you feel like taking your chances to see if she makes it or not, you can RSVP here. 56 E. Illinois. 10pm until whenever.
[mp3]: Lady Sovereign – "Hoodie" (SpankRock remix)