Benefit Tue Jun 19 2007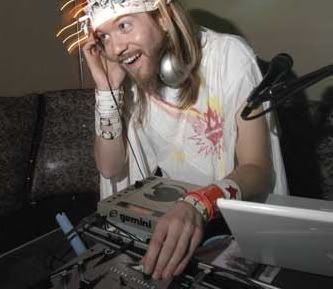 A big evening at Darkroom is shaping up for this Friday. It's the big DJ LA* Jesus Benefit Birthday Bash, and plenty of participants have piled on to celebrate and make the thing happen for a worthy cause. DJ LA* Jesus been an amusing fixture on the local club scene these past few years, and not unlike his namesake, has landed his own devout following around town. He's slung a good many crafty bootleg remixes (Missy E's "Pass The Dutchie" atop New Order's "Blue Monday," anyone?), and has recently done some legit remix work for The Flaming Lips and Apostle of Hustle. And this Friday is His his birthday, and a big to-do is in order. Entertainment-wise, DJ LA* Jesus himself will be spinning, as will Bald Eagle of the Life During Wartime crew, and deejay Lipschitz. But wait, it ain't over! The evening will also feature an appearance by dance-popsters Walter Meego, who will reportedly contribute to the DJing and perform a live set, as well.
As for the Benefit portion of the evening is concerned, proceeds will go to Rock For Kids, the Chicago non-profit organization that helps provide music education and lessons to homeless and underprivileged children. A lot of folks have signed on to provide incentives, and there will reportedly be giveaways that might allow you to chance to get free stuff from Threadless, studio time at Rax Trax studios, a free haircut from Ben Mollin, and tickets to upcoming shows around town (word has it that the Metro will be holding a raffle for tix to see Clap Your Hand Say Yeah and Cold War Kids). 2210 W. Chicago. It all gets underway at 9pm. $6 at the door or you can buy advanced tickets from the club.