Album Thu Jan 24 2008
I've got this Friday feature thingy on my personal music blog called Honky-Tonk Friday. I'm always excited to include Chicago bands but it's an infrequent occurrence at best. I prepared this post to go up soon on the Chicago country band The Blue Line Riders. However, I'm swamped over there with new music and this has been on the back-burner now for a few weeks, but with an impending gig by The Blue Line Riders I thought it'd be nice to share this with the fine readers of Transmission first.
There's not more than a handful of great honky-tonk bands in Chicago. Separate those out that write their own material and those that don't, and you're down to even fewer. Sift out the bands that can write a country love song as pretty as "(Our Love's A) Bar Room At Closing Time" and you're left with just one - The Blue Line Riders. The band that's been a fixture over at the California Clipper has just released it's solo debut.
They'll be appearing next, at where else, The California Clipper on Friday, February 22.
Buy the new self-titled debut record here via CDBaby.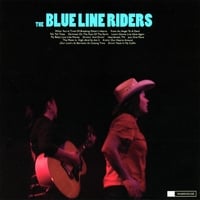 [mp3]: The Blue Line Riders - (Our Love's A) Bar Room At Closing Time
Bonus
[mp3]: The Blue Line Riders - Drinkin' and Drivin'