News Wed Mar 26 2008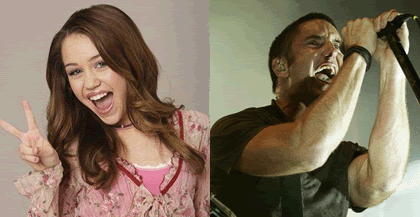 When I was a kid, I was certain that the apocalypse was right around the corner. The constant sabre-rattling of the nuclear arms race with the Soviets, a steady diet of evangelical dogma about the imminent approach of Armageddon; it all pointed to total annihilation occurring within my lifetime, or (more likely) before I even saw adulthood. What's more, in the spring of 1982, an ominous celestial event was to occur -- that being the rare phenomenon of syzygy, when all of the planets of the solar system were to briefly align in their orbits around the sun. Some theorized that the effects of this freak occurrence would create all sorts of seismic and tidal catastrophes on Earth. I recall a summer camp playmate telling me that, as he understood it, the event would result in the destruction of Earth; our planet would be ripped apart when it was caught between the dueling gravities of Jupiter and the sun. Yep, we were all gonna die. And soon.
Needless to say, the spring of '82 passed with nary a tremor; so obviously my campmate was wrong. This summer, however, might be another thing altogether. Thanks to the organizers of Lollapalooza, another ominous alignment might be in the offing. In recent weeks, some hearsay's had it that big-namers like Radiohead, Nine Inch Nails, and Bloc Party have agreed to play. But the big rumor that's been pinging around the internet the past few days is that the festival has scheduled the polar entities of Miley Cyrus and Nine Inch Nails to headline on the same evening -- with Cyrus appearing on one stage while the NIN crew play on other end of the festival grounds.
The rumor seems to have originated from the festival's own online forum. If -- if -- this scheduling proves to be true, then it is very probable that the positioning of these two diametric forces will split the crowd, with one portion gravitating to one stage while the other (larger) contigency flees to the other end of Grant Park. And if that happens, then maybe you might place yourself in an equidistant point between the two, which could make a for an awesome real-time mash-up (especially if Rez & co. play a lot of material from their recent all-instrumental Ghosts release).Or you could opt to just run for the hills, because this might all amount to a foreboding omen.
Rumors aside, Lollapalooza tickets are now on sale and you can order them through the festival site. But remember: You can't say that you weren't warned.