Event Tue Jun 03 2008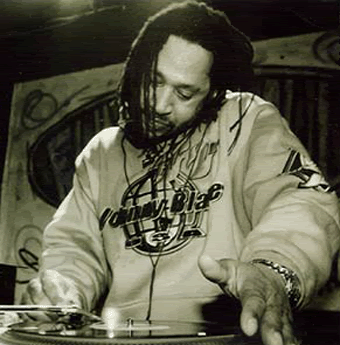 When he first arrived in the U.S. with his immigrant parents in 1967 at the age of twelve, Jamaican-born Clive Campbell, aka DJ Kool Herc, carried with him the seeds of a cultural movement. Bearing memories of classic DJ soundclashes and block parties in his hometown of Kingston, he would later aim to recreate similar events on the streets of the Bronx -- rigging up his own sound system with two turntables, PA columns, and a guitar amp, and setting up block parties in the park, spinning (against the disco trend of the time) a selection of funk, soul, and breakbeat-heavy selections that provided a dance-friendly vibe that folks weren't getting anywhere else. And with that, Campbell established the first of hip-hop's four elements, paving the way for all that would follow.
That, of course, is Hip-Hip History 101 -- so Old School that it's positively Pre-School. But, according to Herc, the role of playing selector and party-starter was always of a matter of knowing how to please a crowd. "When I started DJing back in the early '70s, it was just something that we were doing for fun," he wrote in his introduction for Jeff Chang's Can't Stop, Won't Stop. "I came from the 'people's choice,' from the street. If the people like you, they will support you, and your work will speak for itself."
Tomorrow night, DJ Kool Herc will be making an appearance in Chicago, spinning a headlining set of classic material at a dance party that'll be taking place at the Experimental Station in Hyde Park. Local jazz/experimental bassist-about-town Josh Abrams will also be on hand, getting the event started with an opening set of his own. (Anyone who's caught Abrams spinning at Danny's or at numerous other spots around town knows that he's more than adept at dropping a mean groove.)
The event is being held in conjunction with the art series "Representations: A Series on Culture, Politics and Aesthetics," which is co-orgnaized by artist and University of Chicago Coordinator of Arts Programming, Theaster Gates. The Experimental Station, 6100 S. Blackstone Avenue (just south of the U of C Midway). 8pm-12 midnight. There's a suggested donation of $10 for the general public, and University of Chicago students get in free.
[FYI: While dancing is very much in the order of business for the event, this is a cultural (and not a nightclub) event. As far as the beverage situation is concerned, Theaster Gates informs me that there will probably be "bottled waters and sparkling things to keep people hydrate," but that "it's best not have alcohol brought into the space."]