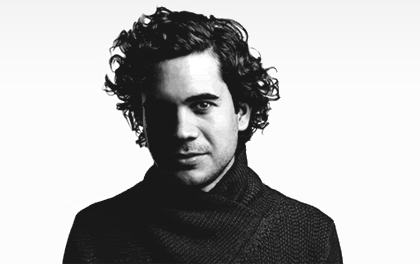 In a recent interview, Matthew Dear stated that he feels he doesn't quite fit in anywhere. Not surprising, seeing how he kicked off his musical career but relocating from his native Texas to the more sketchy, metropolitan digs of Detroit. Add to that all of the traveling and globe-trotting he's done as an electronic musician, producer and DJ, and a sense of dislocation or rootlessness is bound be of a part of one's life.
Chances are, however, that it has more to do with the artistic and stylistic restlessness that's fueled Dear's approach to making music. When recording and performing under his own name or with his band Big Hands, he's specializes in techno-infused pop songs that often fall on the fidgety, slightly soulful, and more moody perimeter of the dance-music spectrum. Imagine David Bowie re-recording Low with the assistance of Jamie Lidell, and you're in the general neighborhood.
But it's when recording and DJing under his Audion alias that Dear seems to feel most at home. As Audion, he's proven himself a capable and crowd-pleasing tone-twister -- churning out austere tech-house tunes that ride on subtle rhythmic progressions, sultry basslines, and no shortage of crafty digital left-hooks and subtle pop trimmings.
Those who might've spent some time in the Biz3 tent at Pitchfork Fest two summers ago might've witnessed how Matthew Dear took to the decks and got a tent full of people dancing to their hearts' content. (In 103-degree heat, no less.) This Friday night, Matthew Dear returns to Chicago to spin a headlining DJ set at Smart Bar that'll keep the crowd moving. Joining him on the evening's roster are DJs Daniel Mnookin and Brian Ffar. 3730 N. Clark. Doors open at 10 PM. Admission is $10 before midnight, $15 after.
[video]: Matthew Dear - "Don and Sherri"
[video]: Matthew Dear - 2005 profile & interview