Event Thu Sep 04 2008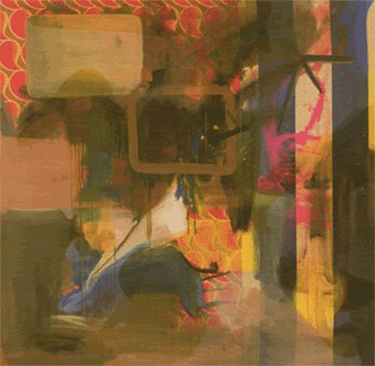 Gastr del Sol,
Mirror Repair
EP, 1994, Drag City Records

As it goes with music, the best art can often be a little unruly, a bit difficult -- doesn't behave, in other words. It can prompt discussion, steer conversation in unforeseen directions, or -- at its most poignant -- sometimes render speech useless altogether.
Throughout the course of its long and diverse history, the Drag City label has dealt with its share of musical artists who defy pat categorization -- releasing records by the likes of Bonnie "Prince" Billy, Royal Trux, Silver Jews, Gastr del Sol, U.S. Maple, Joanna Newsome, and many others. Not only do many of these musicians also produce visual work on the side, but a few of them have collaborated with artists in other disciplines. Case in point: The stalwart experimental-rock outfit Red Krayola, whose ranks have included a number of internationally-established artists from the visual art realm -- benefitting from contributions by Albert Oehlen (see above) and Christopher Williams, as well as sometimes collaborated with members of the British conceptual art collective Art & Language.
To showcase this facet of the label's history, Drag City and the UIC's Gallery 400 recently mounted the exhibition Chances Are The Comets In Our Future - A Visual Introduction To Drag City. As expected, the show features cover art and various designs from the DC back catalog, but it also includes miscellaneous art-works from label artist such as Ian Svenonius, Neil Michael Haggerty, and Will Oldham. Also included as related pieces by Oelhen, Williams, Stephen Prina, and legendary punk designer/illustrator Savage Pencil.
The exhibition is currently on view at Gallery 400 at the UIC School of Architecture and the Arts, is free to the public, and runs until October 8. For directions, gallery hours and additional info, see the Gallery's website.