Album Wed Oct 15 2008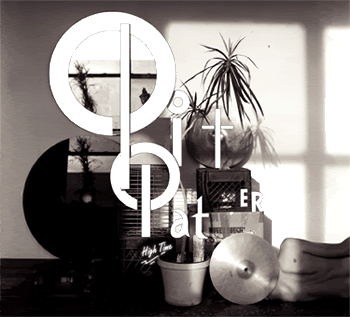 Local trio and thrill Jockey recording artists Pit Er Pat aren't averse to playing home-town gigs, so chances are you might've caught them playing at the Hideout or elsewhere lately. In case you haven't, the word on the streets for a while has been that they've altered their sound recently -- specifically that frontwoman and vocalist Fay Davis-Jeffers has largely set her keyboard aside in favor of a guitar, and that the band's moved into territory that bears a "dub reggae influence." Judging from the band's new High Time CD, which releases on Thrill Jockey this week, there's more than a little truth to the rumor.
Yes, Pit Er Pat has largely abandoned their prior post-rock/fusion cocktail lounge sound; the one so richly crafted and fleshed-out via John McEntire's production of the band's last LP, 2006's Pyramids. What chiefly remains, however, are the band's frail, elusive melodies -- except now they're intertwined with some roots-rocker grooves that give drummer Butchy Fuego and bassist Rob Doran something meatier to tuck into. And the pair seems to enjoy themselves on tunes like "Evacuation Day" and "Copper Pennies" as they tie and untie various rhythmic knots and guide the tunes through unexpected and crafty transitions.
In the end, this batch of the new material might remind some listeners of The Slits or Lilliput -- particularly those bands' post-punk excursions into reggae, trancey tribalisms, and third-world folkiness. But the reggae ingredient only accounts for a portion of High Time. The album's most interesting moments occur when the band indulges their growing fondness for musical abstraction -- an increased shift toward blurring sounds and sculpting organic resonances and timbres for the sake of suffusing their music with atmospheric textures. All of which works to marvelous effect on a number of songs. The opening track, "O In Vs: D In Y: Anno IVxx" hangs on a lilting motif laid down on guitar, while plodding crash of drums and a somnabalic chant gradually looming to the fore from the shadows. "Trod A Long" is a calypsoid two-step nursery romp with hazy vocals that lend the tune an air of woozied delirium; while the reverb-soaked kalimba and balaphone of "Creation Stepper" suggest a hallucinatory trek into the heart of an Amazonian rainforest.
As with much of Pit Er Pat's previous work, the music on High Time is anchored down in subtle, understates nuances -- bereft of anything overtly or gratuitously hooky. This is even moreso the case this time around, and High Time is the sort of album that reveals itself slowly, imparting its layers and demure details with subsequent listens.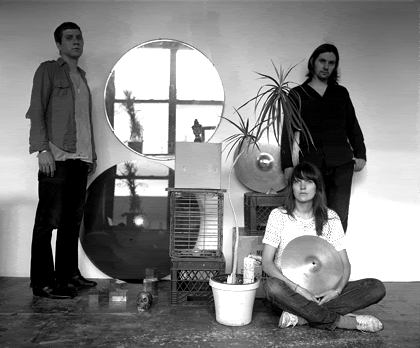 Pit Er Pat play the Abbey this Friday evening, which will also be the official CD-release party for High Time. They're playing second on the bill, performing in support of the headlining Osaka psych-rock heavies DMBQ. An Albatross and Plastic Crimewave Sound open. 3420 W. Grace (at Elston). Doors open at 8 PM and the show starts at 9. Tickets are $12 in advance and $14 at the door.