mp3 Thu Jan 29 2009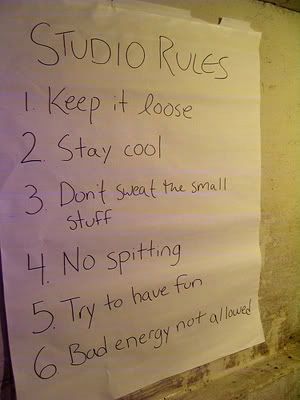 Here's another batch of free tunes from a local artist, this time courtesy of our friends The Fake Fictions. The band has just posted their latest EP to their website. Entitled Laugh Tracks EP, it's a package of four new songs that the band is offering as a free digital download. You can get a taste below, or head straight over to the mp3 page at the band's website and grab it for yourself.
We also hear from the band that they'll be playing a show at the Whistler on Thursday, March 5; where they'll be sharing a bill with Coltrane Motion (about whom, see Monday's post below).

[audio]: The Fake Fictions - "Snappy Answers To Stupid Questions"
Related: GB Transmission interview with The Fake Fictions (April, 2008).