Event Fri Jun 05 2009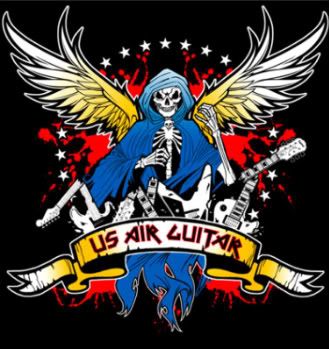 The U.S. Air Guitar Championship competition is every kid's dream - rock stardom without that pesky little hassle of actually learning to play an instrument. In the past few years, the U.S. Air Guitar Championships have grown from a small event in NYC to a huge national tour with a cult following, largely due to the popular documentary Air Guitar Nation and the voyeuristic joy of watching strangers display their inner geek onstage. This weekend the air guitar geekery makes its way to Chicago for the Air Guitar Regionals. Saturday night's winner moves on to the U.S. Air Guitar Nationals, competing for a spot in the Air Guitar World Championships in Finland. The United States have taken the World Championships for 3 of the last 6 years, showing that if there's one thing we do well, it's rocking out.
The U.S. Air Guitar Regionals take place this Saturday night at the Metro, 3730 N Clark St. The show starts at 9 pm and is 18 & over. Tickets are $15 and can be purchased here. Think you have what it takes to compete with the best of them? There are limited spots left for entry into the competition. You'll have to create a stage name and prepare a 60-second song. It costs $20 to enter and you can register here. Musical instruments are strictly prohibited.
Really Quick Contest! Just be the first to email us at contests@gapersblock.com with the subject line "Big Air" and you'll win a pair of tickets for tomorrow night's competition at the Metro. Update! We have a winner! Congrats to Mary! Rock on.