Review Tue Oct 05 2010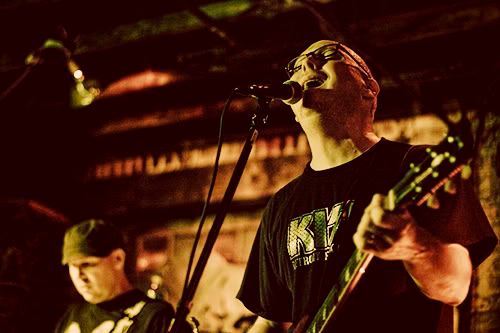 Photos by Katie Hovland

Riot Fest doesn't kick off until Wednesday, but the unofficial "secret" start to the festival began last Friday, when Chicago's own Smoking Popes played to a randomly chosen invitation-only select crowd of Riot Fest pass holders. The show took place at tiny Wicker Park venue AAA, complete with an unfinished ceiling and a stage made of plywood that wobbled as the band jumped and rocked out. The environment was reminiscent of the barnyard punk shows of my suburban youth, fitting for a band I've been listening to since grade school.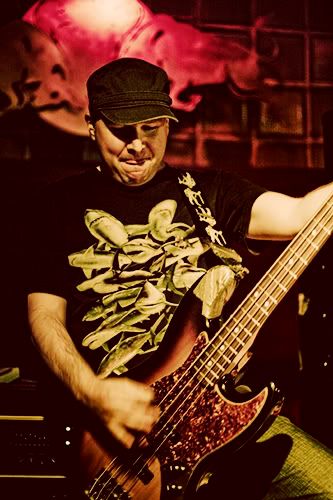 Next week Asian Man Records will be re-releasing the Popes' first album, Get Fired, originally released back in '93. To celebrate, they played the album in its entirety - a move that, according to singer and lead guitarist Josh Caterer, is "kind of historic... at least in my world." The album has been out-of-print for quite some time (though several of the songs were released as part of the 1991-1998 compilation album), but still, each song was met with loud cheers and a large portion of the crowd seemed to know every lyric of each song.
After the conclusion of the 9-song album, the band played a spattering of greatest hits, including audience requests. The band kept playing for about an hour, rocking through "Rubella", "I Know You Love Me" and of course, "Need You Around", before leading the audience in a "Pretty Pathetic" singalong. The band seemed to be having a great time playing this tiny show, often passing the mic to members of the audience mid-song.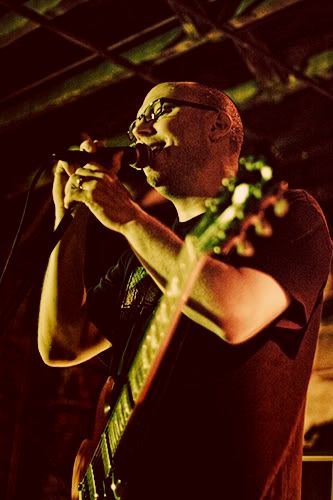 Riot Fest officially begins Wednesday night at Double Door for the Busted at Oz reunion show, and continues through the weekend with shows spanning across several venues around the city. Riot Fest has a few additional "secret" shows in store for us, and after Less Than Jake tweeted this mysterious message last week, I'm assuming they'll be involved. Click here to see our full Riot Fest preview and keep checking back here at Transmission and over at RiotFest.org for further updates.