Event Fri Sep 23 2011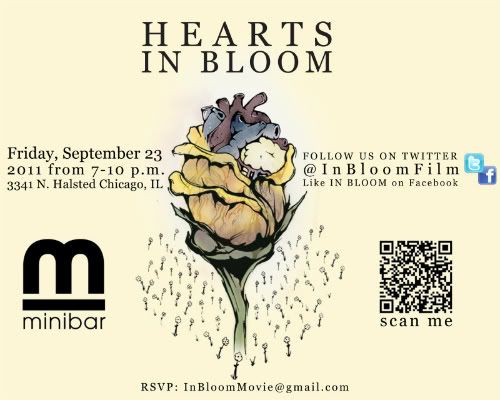 Portland electronic act Starfucker (STRFKR) are stopping through town next week in support of their second album Reptilians. The band has gone through a few name and line-up changes since their 2008 self-titled album, and their sound has undergone some transformations as well. After the death of songwriter John Hodges' grandmother, they've been exploring dark and morbid themes in their songs, but ironically have remained as catchy and poppy as ever.
STRFKR will be scoring the soundtrack to feature film In Bloom, written and directed by Chicagoan Chris Birkmeier. The movie, which follows a couple falling out of love, has just wrapped up filming and is about to move into post-production, but they need a little cash to help with production costs. Tonight at minibar, the film's producers are hosting a fundraising event featuring music from local DJ Beakr and specialty cocktails. 20% of the night's sales will be donated to fund the post-production of In Bloom. For more details, check out the Facebook event page.
STRFKR play an all ages show Lincoln Hall Tuesday, September 27th at 7 p.m. (show moved from Monday, September 26th). Tickets are $15 and can be purchased here. Beat Connection and Alexico open.