Event Thu Nov 10 2011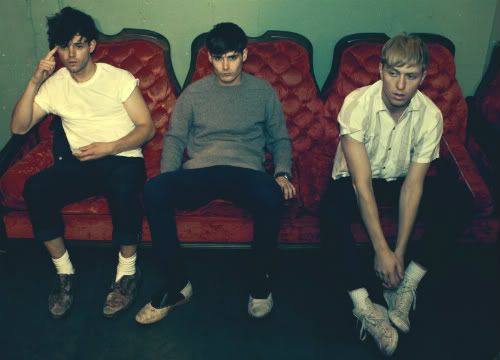 Microsoft is celebrating the release of the Windows 7.5 phones this weekend in Chicago by loading our city with free food, free booze, and free rock 'n 'roll. This Friday and Saturday night, Windows is taking over a "secret location" to showcase the Samsung Focus S, Samsung Focus Flash, HTC Titan and HTC Radar phones. As the effects of S.A.D. start to seep in, the summertime sounds of indie pop band The Drums might do our poor souls some good in this miserable weather. The band will be performing at the parties, which will also feature life-sized X-Box games. Did I mention the free booze?
Lucky you (and your friend) we've got two pairs of VIP tickets to these events to give away (one for Friday and one for Saturday night). VIPs get guaranteed free entry, access to a special VIP area, as well as free food and drinks. To win them you must A) be 21+, and B) email us at contests@gapersblock.com with the subject: DRUMS! and you must indicate which night you prefer (can be either) in your email. We'll select two winners at random at noon on Friday, 11/11. [Update: We have our winners! Congrats to Wes and Joey!]
Tickets can be reserved through Microsoft's Facebook page, but you'll have to hurry as tickets are limited. The parties go on from 7pm to 9pm Friday and Saturday night at a location you'll learn about in the RSVP. Note: your RSVP does not guarantee entry, so get there early!