Concert Mon Jun 04 2007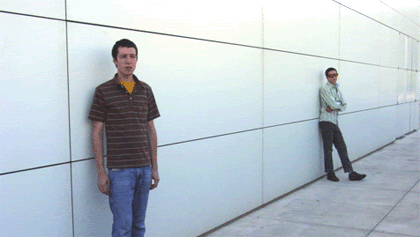 If you missed Prefuse 73 at Sonotheque the other night, then this one'll help you split the difference. The Empty Bottle's free Monday night event serves up a full spectrum of beats for urban music heads tonight—from block-rocking to head-nodding to shoe-gazing. First up is local emcee/DJ/producer Vyle, who's been getting a considerable amount of attention nationally for his "hoodtronic" style of leftfield track production. He's sharing the bill with Hefty and Eastern Development recording artist Eliot Lipp. Headlining is Lymbyc Systym, the sibling pair of Mike and Jared Bell, who—like Eliot Lipp—share an affinity for vintage keyboards and breakbeats. Their recent album Love Your Abuser offers a array of rich, downtempo beat compositions that provide the ideal soundtrack for dreamy, rainy-day meditations. Which, given the forecast for the week to come, just might be in order. 1035 N. Western. 9:30 pm. And it's free.
[mp3]: Vyle - "Strobemouth" (Drop The Lime remix)
[mp3]: Eliot Lipp - "Eyesore"
[mp3]: The Lymbyc Systym - "Carved By Glaciers"