Concert Wed Aug 08 2007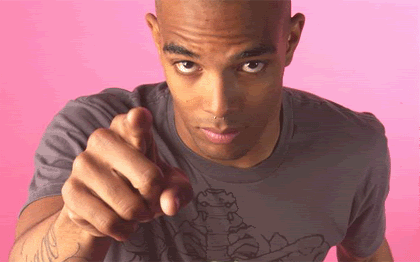 Maybe you've seen him crowd-surfing during sets by The Cool Kids, or maybe you've seen him and his Murder Gang moped crew cruising around the city, or maybe you've actually caught one of his recent appearances around town. Who I'm talking about is up-and-comer Southside emcee Hollywood Holt. So far, Holt's only released about a half-dozen or so unproduced, demo mp3 tracks; but the YouTube-circulated video for "Throw A Kit On That" recently made him something of an instant cult hero with moped enthusiasts the world over. He flexes with a definitively Southside sound, mixing buttery "diamond in the back / sunroof top"-styled elegance with a booty-rolling bump that's deeply rooted in a red-dirt, down-yonder party groove. And while "Stuntin' In My Caddy" probably won't displace Masta Ace's "Born To Roll" as the ultimate (s)low-rider's anthem, it sports its share of back-to-basics cold-diss verses that are just as hilarious.
And this Saturday is a good chance to catch him in a tight, lively environment at this month's installation of the Life During Wartime DJs' Hideout dance party. Aside from the mainstay crew of DJs Bald Eagle and Mother Hubbard, there'll be a live set from Hollywood Holt, who'll be kicking it along with his DJ and producer Million Dollar Mano. Also up on the bill is a special DJ set from the Chicago mash-up crew The Hood Internet. Much of the Hood's rollin' modus of late has been matching hip-hop hits to "alt-rock" staples, resulting in such hybrid mutations as R. Kelly vs. Broken Social Scene, Shop Boyz vs. Polyphonic Spree, and UGK vs. TV On The Radio. So go and get treated. 1354 N. Wabansia, Saturday August 11, 9pm-close. Admission is $8 ($5 after midnight).
[video]: Hollywood Holt - "Throw A Kit On That"