Concert Mon Nov 17 2008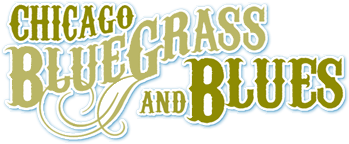 If you're like me, when you hear the term "music festival" you'll automatically think of relaxing on the lawn in a sea of people, lapping on sunscreen as you squint to catch a glimpse of some of your favorite artists. This Saturday, KingTello Presents (a recently formed alliance of Chicago promoters and producers) will integrate elements of the traditional summer music festival into a more intimate setting fit for the winter months as they host the inaugural Chicago Bluegrass and Blues Festival at the Congress Theater. The festival will not only offer 12 hours and 2 stages showcasing two genres of music that have heavily influenced modern indie rock, folk, and Americana, but will also include improv comedy, a live-art exhibition and indoor gallery, DJs, raffles, a marching band, and an indoor smoking lounge. Additionally, the concert will be filmed by Wiggle Puppy Productions for use as a feature concert documentary and live album to be available as a digital download.
With our city's thriving independent music scene and rich history in creating a unique blues sound, the festival would not be complete without some local talent. Chicago-based blues label Alligator Records and roots-rock label Bloodshot Records are teaming up and sharing a bill for the first time at the festival to bring some homegrown flavor into the mix. Bloodshot artists Ha Ha Tonka and Dollar Store will be performing at the fest, while Alligator Records is contributing classic Chicago Blues artist Lil' Ed and the Blues Imperials. Oak Part artist Donnie Biggins, winner of Chicago Bluegrass and Blues Festival's "Last Banjo Standing" contest, will be kicking off the festival's main stage at 12:30 PM.
The Chicago Bluegrass and Blues Festival takes place this Saturday, November 22nd, at the Congress Theater, 2135 N Milwaukee Ave. The music runs from 11am-midnight and tickets are $31 (through Ticketweb). A portion of each ticket sale is donated to the Saving Tiny Hearts Society, which benefits the research of congenital heart defects. The show is all ages.
Keep reading for a full schedule along with our three picks for the must-see artists at the fest, plus a chance to win yourself a pair of tickets.
Our Picks for a Great Saturday at the Festival:
HA HA TONKA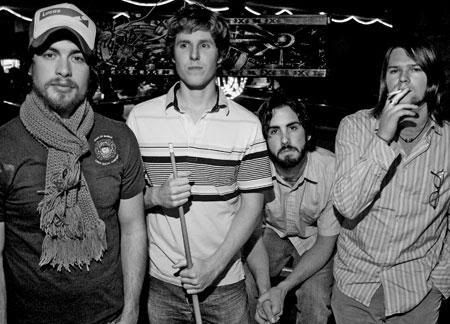 Ha Ha Tonka, named after a state park in the Ozarks near their hometown, blend four-part harmonies, guitar hooks and sheer energy to create a unique sound in their debut album, Buckle in the Bible Belt. The album, recorded in an old church in Missouri, tackles subjects like racism, religion, and methamphetamine abuse without sacrificing the band's upbeat melodies and signature Midwestern twang. You may have caught these guys rocking the BMI Stage at Lollapalooza this year, and were undoubtedly impressed. Their a capella version of "Hangman" will give you chills. Be sure to check them out on the main stage of the festival at 6:45pm. You won't regret it.
-Stephanie Griffin
Watch their innovative new music video for the song "Caney Mountain":



MIKE MANGIONE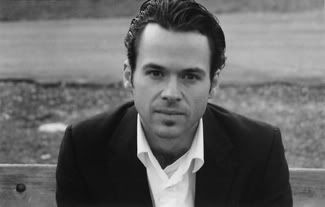 Mike Mangione is a Glenview native (now Milwaukee resident) who has been garnering national attention after the release of his sophomore album, Tenebrae, last year. You may remember him as the opening act on tours with Jack's Mannequin, Jamie Collum, and The Samples, or if you have a keen eye, you might recognize him as the "mail boy" in the Will Farrell movie Anchorman (a role that funded his first tour). Mangione's music is beautifully arranged and earnest, at times bluesy pop music and at other times intense and roaring. If you are a fan of Ray LaMontagne, James Blunt, or just soulful acoustic music in general, be sure to catch his set at the festival.
-Stephanie Griffin

LIL' ED AND THE BLUES IMPERIALS
Next time you get that sneaking suspicion that Chicago blues has become an utter parody of itself, (e.g., your next compulsory review of "Sweet Home Chicago" at a sporting event) throw on some Lil' Ed and the Blues Imperials and set the volume knob somewhere between "loud" and "eviction". Lil' Ed Williams is the product of the hardass, halfway tuned, fuzz-box Chicago blues of Hound Dog Taylor and The Houserockers, J.B. Hutto (Williams' uncle) and Elmore James. Unlike the TV commercial blues, Williams' music isn't crafted on soothing sounds and easy, loping rhythms. Instead of lush horns and twinkling piano, we get abrasive electric slide guitar. Then some more of it. Whatever it was that got bred out the blues to make it a Chicago tourist attraction is right there in those guitar lines.
I want to say right now: I'm not trying to launch into a gruesome tirade about blues authenticity. This is about energy and abandon. As an idiom, the blues is is designed to cause direct emotional response; it's not a formal exercise. It's really hard for it to have the intended effect when the form seems predictable, played out and stereotyped. Obvious as it sounds, assembling blues by the numbers — here's your 12 bar form, here's the obligatory harmonica riff and grumbling old man — doesn't work. On the bright side, you also don't have to be a virtuoso to play it right. As Hound Dog Taylor said, "[w]hen I die, they'll say, 'he couldn't play shit, but he sure made it sound good!'" But Taylor, like his musical scion Williams, knew how to turn a simple beat and a distorted guitar into something truly infectious. When the Blues Imperials are really pushing it, on rolling, up-tempo tunes like "My Baby Moves Me" or "Hold That Train" (both available form the CBGB Festival website) it sounds like the wheels could come off at any moment. The mania is palpable. This typically doesn't happen when you (let's say) go to see elder statesmen of the genre at Ravinia. The museum-like atmosphere of such spectacles is quite frankly lurid. It also leaves you mystified as to how this music, the Chicago blues, inspired so many youngsters to abandon their bubblegum pop to start seeking out darkness and catharsis in rock and roll. And this is why Lil' Ed matters: he reminds you how, and leaves little doubt. He makes old music feel young again, and transforms the space around him not into a museum but into a disreputable juke joint where just about anything might happen on a Saturday night, and nobody forgets that you're supposed to dance to the blues.
- Erik Cameron

We're Having a Contest! Email us at contests (at) gapersblock.com with the subject "CBGB" and you could win one of the 3 pairs of tickets we're giving away. Hop to it! UPDATE: We have our winners! Congrats to Mark, Marc, and Kate!
CGBG Festival Schedule UPDATE The schedule has changed slightly, with more acts added to the day's events. See an updated version here.

MAIN STAGE

12:30 - 1:15 - Donnie Biggins

1:30 - 2:15 - Dollar Store

2:45 - 3:30 - Billy Childers

4:00 - 4:45 - Lil' Ed & the Blues Imperials

5:15 - 6:15 - Majors Junction

6:45 - 7:45 - Ha Ha Tonka

8:15 - 9:45 - David Grisman Quintet

10:15 - The Avett Brothers


PAVILION STAGE

12:00 - 12:45 - Blue Room Hero

1:00 - 1:45 - Cobalt & the Hired Guns

2:00 - 2:45 - Lindsey O'Brien Band & Friends

3:00 - 3:45 - Mike Mangione

4:00 - 4:45 - Jessica Lee

5:00 - 5:45 - How Far to Austin

6:00 - 6:45 - Blue Mother Tupelo

7:00 - 7:45 - Blackdog