Concert Tue Nov 25 2008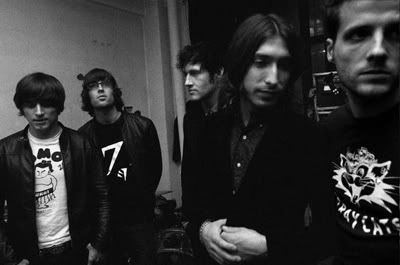 Puma (yes, the shoe company) is turning 60 years old and will be celebrating right here in Chicago with a party at the Metro. The party will have free food and (of course!) birthday cake, along with DJs and drinks.
Retro rockers The Bravery will be headlining the event. They may not be the most original band (think Franz Ferdinand + New Order), but the show will certainly be high energy and entertaining. I've never seen them live before, but I hear they have a pretty intense stage presence. If you're into heavy synths and catchy guitar hooks, you'll most likely enjoy this. Plus, it's free! What have you got to lose?
The party is happening on Wednesday, December 10th at 9 pm at the Metro, 3730 N. Clark Street. The concert is free, but you must pick up a ticket beforehand at the Puma Store, 1051 N. Rush Street. Throw on your best kicks and head over there ASAP as there are a limited number of tickets available. The show is 18+. Email info@puma.com/bday48 for more details.