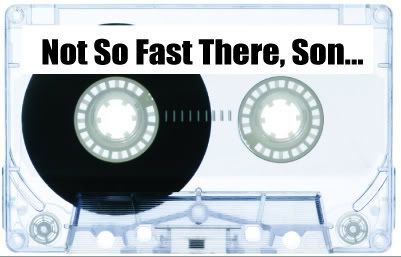 The internet is currently abuzz with rumors that, after a long hiatus, the popular playlist-sharing site Muxtape may be up and running some time in the weeks to come. However, the site now bears the qualifier "in the service of bands" -- suggesting that the 2.0 version will probably come with be for restricted use. In a long explanation about the site's legal snags posted back in September, owner and operator Justin Ouellette indicated just what the revamped Muxtape might involve:
"Muxtape is relaunching as a service exclusively for bands, offering an extremely powerful platform with unheard-of simplicity for artists to thrive on the internet. Musicians in 2008 without access to a full time web developer have few options when it comes to establishing themselves online, but their needs often revolve around a common set of problems. The new Muxtape will allow bands to upload their own music and offer an embeddable player that works anywhere on the web, in addition to the original muxtape format. Bands will be able to assemble an attractive profile with simple modules that enable optional functionality such as a calendar, photos, comments, downloads and sales, or anything else they need."
So, just how this will differ from Myspace remains to seen; but interested parties should probably keep their eyes on the site for future developments.