Artist Mon Feb 23 2009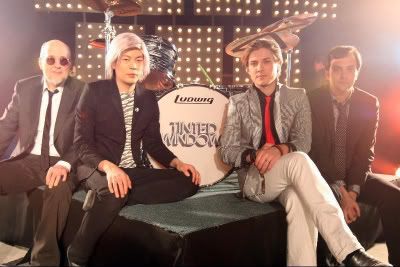 Last week we reported the formation of an unusual new 'supergroup' featuring James Iha, Adam Schlesinger, Taylor Hanson and Bun E. Carlos by the name of Tinted Windows. Since then, the band has launched a website, MySpace, and Twitter, and announced that their self-titled debut will be released on April 21st via S-Curve Records. The band is scheduled to make an appearance on Letterman April 20th, and will be touring in select clubs around the country starting in the spring. I'm still not quite certain that this is meant as a serious musical endeavor, although I will admit that it's great to finally see James Iha behind a guitar again.
Check out their "Rock After Dark" promo and let me know what you think. Performance art? The next big thing?

An MP3 of the track "Kind of a Girl" is available to download now via Rolling Stone. It's catchy as hell, I'll give them that.