Concert Thu Apr 02 2009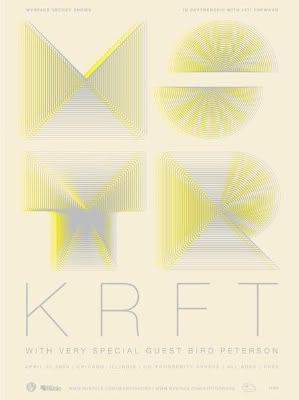 MySpace Secret Shows have been bringing big names to small venues since 2006 (think Lily Allen, The Decemberists, Neko Case, Depeche Mode, etc.) They brought us Moby at Smartbar back in 2008 and City and Colour to the Beat Kitchen earlier this year. Attendees to each concert also receive a limited edition poster. Who doesn't love getting stuff for free?
Tonight they'll be bringing Ontario's MSTRKRFT to Co-Prosperity Sphere down in Bridgeport. I caught this electro duo back in October at Double Door, complete with a seizure-inducing light show and a packed house of sweaty dancing kids. My kind of night. The show is going down at 8 pm tonight, but get there early as it will probably fill up fast. It's free and all ages, so what are you waiting for?
Co-Prosperity Sphere is located at 3219 S. Morgan St (Orange Line to Halsted or Red Line to Sox/35th). Bird Peterson opens.