Artist Tue May 05 2009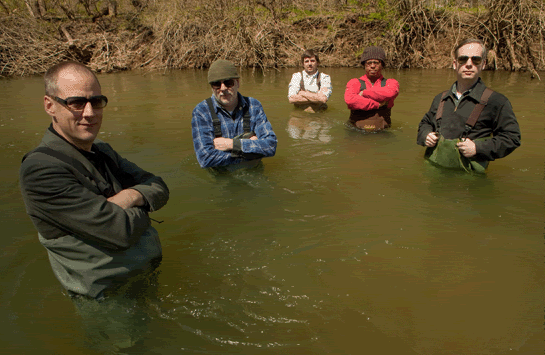 As we head toward summer, local post-rock pioneers Tortoise are preparing to ramp-up their activity. The band's got a new full-length CD on the way and they're also scheduled to play an all-request set on the opening night of the Pitchfork Music Festival. Over at his music blog Pampelmoose, Gang of Four bassist Dave Allen offers a preview for the new album -- two tracks from the band's upcoming album Beacons Of Ancestorship, which is set to arrive via Thrill Jockey on June 23.
The two preview tracks also recently popped up on the the band's Myspace page. Allen, however, throws in a special bonus -- Tortoise's previously unreleased remix of Gang of Four's "Paralyzed" that wasn't included on the U.K. edition of Return The Gift, the Gang's double-disc live/remix collection from a few years ago.
You can check all three of 'em out here.