Concert Fri May 22 2009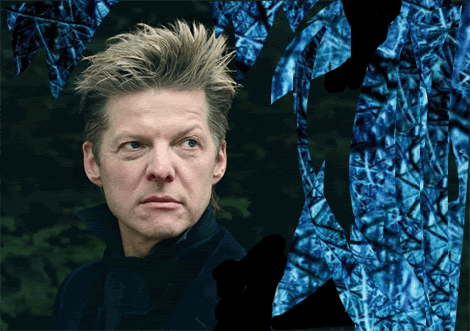 Back in the '90s, perhaps no one figure played more of a single-handed role in reshaping the German electronic music scene than Cologne-based producer and musician Wolfgang Voigt. Issuing recordings via a plethora of pseudonyms and short-run labels, Voigt was at the center of a network that stepped up to challenge the supremacy of rave-centric Berlin techno; all of which would eventually lead to his co-founding the broadly influential Kompakt label. But in the years since, Voigt's legacy has mostly rested on the work he did throughout the late 1990s under the alias Gas.
Over the course of numerous albums and EPs, Voigt developed an enigmatic and impressionistic take on dance music. The average Gas track struck the ear like a soft-focus pastorale -- all awash in layered, sweeping timbres that sounded like an orchestral string section sawing away at Mahler's Sixth in slo-mo, with the muted throb of a persistent beat thumping through the atmospheric haze. Musically, it was more the stuff of dreamscapes than dancefloors; but a decade after the fact it seems that Voigt's now in a position to trade on his work's lasting appeal. This past year's seen the Nah und Fern 4-disc boxset reissue of the Gas discography, as well as a book of Voigt's artwork with an accompanying CD via the Raster-Noton label.
Throughout it all, Voigt's appearances on these shores have been few and far between. He's currently hitting the States to play a pair of shows in Chicago in New York, and he'll be performing at the Chicago Cultural Center this coming Tuesday evening. Reportedly, the occasion marks the first U.S. debut performance as Gas. (According to an announcement on the Kompakt site, Voigt's only played Chicago once before -- under his Mike Ink alter-ego about 15 years ago, at a warehouse event that was promptly shut down by the CPD.)
Wolfgang Voigt be giving a 90-minute performance and presentation, complete with visuals courtesy of video artist Petra Hollenbach, as part of the Center's Ohm Multimedia Series. The event starts at 7 PM in the Claudia Cassidy Theater. Free to the public, limited seating available. 77 E. Randolph.