Review Thu Mar 25 2010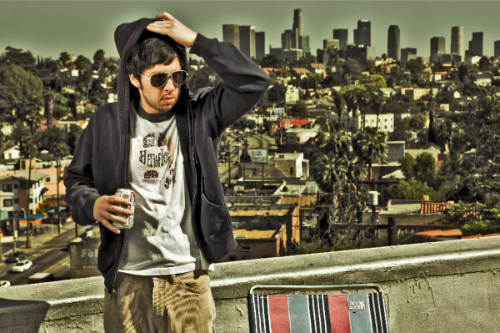 Even though Chicago native Danny Chaimson only spent a handful of years living in California, a SoCal slacker-cool vibe was definitely prevalent in Chaimson's performance Tuesday night at Schubas. Donning a faded t-shirt bearing the slogan "Keep on Chuckin'" that looked about 20 years past its prime, Chaimson appeared as though he could have wandered into the venue after a full day of drinking beers on the beach. Don't let his chill persona fool you; Chaimson has been playing piano since the age of 4, and his passion proves he has a hard-working Midwestern soul.
Chaimson maintains an LA-influenced pop sensibility, but with his combination of retro soul and funk, he sounds like he could have come straight from the South. At one point, Chaimson paused to ask no one in particular for a glass of whiskey. I never saw his request filled, but by the show's end he had somehow procured the beverage, as he capped off the night with 'Raise 'Em Up', the glass-raised salute to partying and easy living. Keep on chuckin', indeed.
Fun geek fact: Not only is Jed Whedon (brother of Joss) in his band, but Chaimson also provided his piano stylings to the Dr. Horrible's Sing-a-long Blog soundtrack.