Concert Thu Apr 08 2010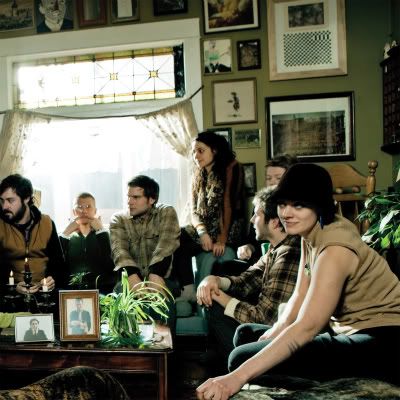 If you haven't had the pleasure of hearing Dark Dark Dark yet, you're in luck: They're streaming their impressive EP, Bright Bright Bright, in full here. Between the haunting piano and the stark vocals of Nona Marie Invie (who could be thought of as an even quirkier, darker Regina Spektor) they've created a folk-inspired chamber pop sound that I haven't been able to stop listening to for the past few weeks. The aptly-named band explore themes of despair and loneliness, and I can just picture sitting in the corner of a dark bar cradling a whiskey and seeing them play.
Dark Dark Dark play alongside Chicago's own Angel Olsen and The Singleman Affair tonight at The Hideout, 1354 W. Wabansia. The show starts at 9 pm and costs $8.
Watch Dark Dark Dark perform "Wild Goose Chase" at NYC's Le Poisson Rouge below: