Concert Tue Sep 21 2010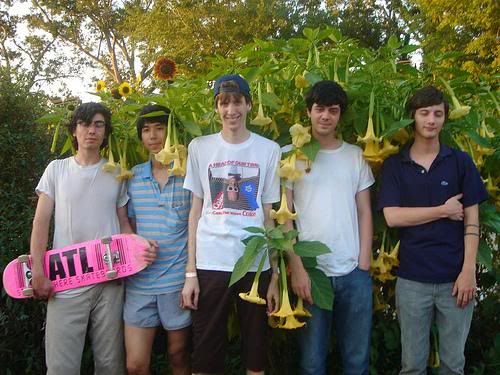 Photo via the band's MySpace.

In the age of Twitter, Foursquare, and music blogs, the concept of a "secret show" has pretty much gone out the window. Nevertheless, tag the "secret" label onto any event and it is automatically enveloped in an aura of exclusivity and mystery, even if it is anything but. Still, a free show featuring experimental rock band Deerhunter is pretty darn cool, secret or not.
The show is being presented by Urban Outfitters and Levi's, and will take place Saturday evening in a yet-to-be-revealed location. What we do know is that the concert will be run on generator power, so we can expect an out-of-the-way, unconventional venue. Hints will be provided via the Urban Outfitters blog, with the exact location to be revealed at least 48 hours before the event. Clues will also be available via Urban Outfitters' Facebook, or by texting SECRET to UOUOUO.
UPDATE! The location for Saturday's show has been revealed! This unconventional show will go down at 4 pm at the underpass at 560 W Grand Ave at the Chicago River under the Kennedy overpass. Told you it'd be an unusual location. Make sure to head out early, as the show is first-come, first-served. The concert is free.
Shh... I won't tell if you won't.