Album Fri Feb 24 2012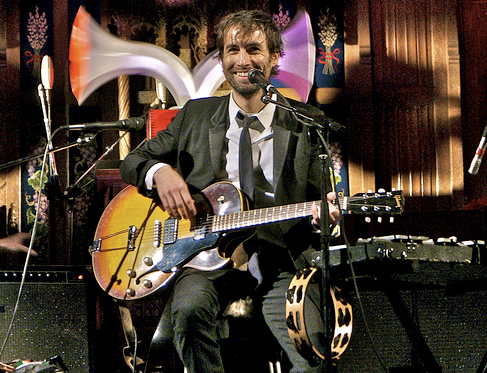 Photos courtesy of Joshua Mellin

The always majestic and never foul Andrew Bird has embraced the a pay what you like model for the NoiseTrade Sampler. Think of it as you surfing down the information superhighway and stopping to hear him perform a series of rustic heart soaring songs on his electro violin before tossing a few eShekels into his binary hat. The NoiseTrade Sampler contains new tracks from his forthcoming album Break It Yourself and b-sides.
Tracklist for the sampler is behind the cut.
Andrew Bird The NoiseTrade Sampler Tracklist
1. Eyeoneeye (from the upcomming album Break It Yourself out 3/06)
2. The Crown Salesman (Alpha Consumer cover from the Eyeoneeye 7")
3. So Much Wine (The Handsome Family cover performed by Andrew at the Hideout Block Party)
4. After Dinner Jam (Non album b-side from the Break It Yourself sessions)

The entirety of Break It Yourself is be available to stream on NPR.org. Andrew Bird's next scheduled performance in Chicago is May 12 at the Auditorium Theatre. He's offering a bundle of Break it Yourself, a live EP, and a ticket on AndrewBird.net.