Concert Mon Dec 15 2008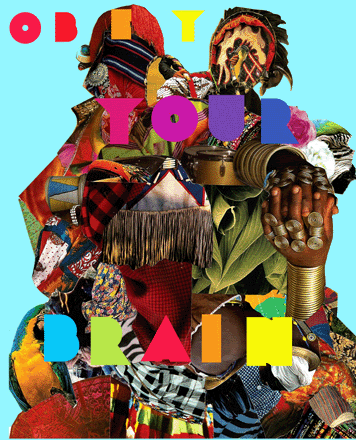 Owned and operated by the crew at the Shape Shoppe studio and members of affiliated groups Icy Demons and Chandeliers, the recently-launched Obey Your Brain label aims to showcase the work of the Shoppe's allies, associates, and fellow travelers alike -- of adventurous musical artists from Chicago and from across the country. This Tuesday evening, the folks at OBY take the venture one step further as they kick off a series of monthly events that will be hosted by Sonotheque.
The lineup for the first show of the series features a headlining set from the Mahjongg side-project Waterbabies, and DJs Alex Valentine and Smart Cousin are scheduled to spin. Piling onto the bill at the eleventh hour are DJ HoloGram Trav (of the band Killer Whales) and a set from Warhammer 48K offshoot CAVE. Word has it that Nashvillian underground hip-hop emcee Count Bass D, who recently recorded some new material to be released via Obey Your Brain, might -- repeat: might -- also be in the house. Admission is free and doors open at 9 PM. 1444 W. Chicago Ave.
[video]: Waterbabies - "Whoop Draft"
[video]: CAVE - live at Heaven Gallery, 2007